[Exclusive] National Development and Reform Commission is very recognized for environmental protection!
---
近日,工业园喜获环保项目专项资金264万元。  不要小看这笔钱,它可大有来头,是国家发改委下拨给咱的。  临沂环保,都是罚钱,还有奖励?  说明咱环保做得好呗!  国家政策引导扶持  当前,环保已是国家一项关乎经济发展、人民健康的重大工程。为此,国家发改委专门制定文件,鼓励企业引进环保设施及新能源使用推广,符合要求的企业就可申报环保项目专项资金。  获批资金为全市最多  前一段时间,临沂因环保问题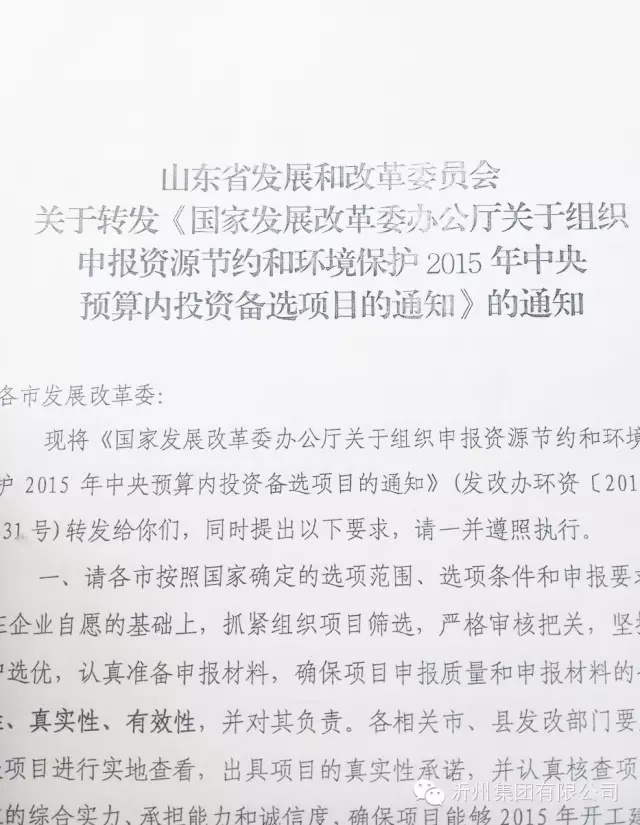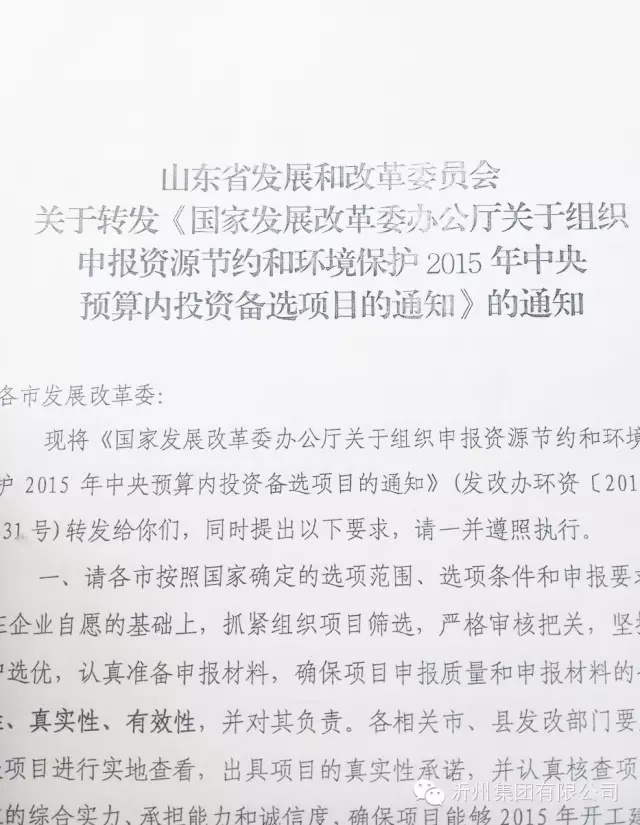 Recently, the industrial park won a special fund of 2.64 million yuan for environmental protection projects.
  Don't underestimate the money, it can be a big deal, and it is allocated by the National Development and Reform Commission.
  Linyi environmental protection, are all fine, and rewards?
  Explain that environmental protection is doing well!
  National policy guidance support
  At present, environmental protection is a major national project related to economic development and people's health. To this end, the National Development and Reform Commission has specially formulated documents to encourage enterprises to introduce environmental protection facilities and the promotion of new energy use. Enterprises that meet the requirements can declare special funds for environmental protection projects.
  Approved funds are the most in the city
  Some time ago, Linyi was controversial in the country due to environmental problems. After the mayor was interviewed by the East China Environmental Protection Supervision Center, Linyi started a storm of environmental protection. But this does not mean that there is no environmentally friendly company in Linyi, and that is one of them. It is understood that only five companies in the city have been approved for special funds. We are the only one in Luozhuang District and the only "two high" enterprise in the city.
  Change the bag with cement dust
  The project with special funds is for cement electric dust removal and bag dedusting. The technical reform has invested more than 17 million yuan, while the environmental protection special funds have been allocated [5%-15%]. Obviously we have obtained 15%, which shows that the country is concerned. The department affirmed our environmental protection work.
Contact US

Linyi City, Shandong Province
Official Account
Business License Information Publicity